According to
ESPN
, Monte Ellis will be sidelined 3-4 months following the surgery he had on Wednesday, August 27
th
after tearing a
deltoid
ligament in his left ankle. 3-4 months puts him back in action a month or two after the regular season begins. Monte claims he injured himself while working out. I guess I believe him, but, upon hearing this news I instantly began to think of some of the greatest avoidable injuries of all time. Here's my
fav
five;
5 - Bill
Gramatica
, Kicker. During Bill's first NFL season as a pro, he was, well, very happy when he make kicks. In fact he was so happy that after successfully kicking a 40 yard field goal in the first half of a meaningless game he erupted into a full blown celebration. What happened next looked like it was straight out of a
Milwaukee's
Best Beer commercial. No, he wasn't hammered by a 15 foot Beast can (that would have been funny too) but he did manage to tear his
ACL
causing him to miss the rest of the season. Congrats, Bill, you're an idiot.
4 - Brandon Marshall, Wide Receiver. Brandon has been in the league for 2 years and has had his share of trouble's, DUI included. His latest trouble with the law was domestic battery for which he has been suspended for the first 3 games of the 08-09 season (which will eventually be reduced to 2 games). Note to Brandon, you aren't allowed to punch your girlfriend in the face. But what Brandon did later this summer tops his list of bonehead moments. During a "family" outing Brandon got into a wrestling match with his brother and when push came to shove, Brandon ended up with his arm through a television. Now, he claims this was at 730 in the morning so if that is true, all I can come up with is he was still drunk from the night before. Anyway, he needed a trip to the ER to fix the damage done to his arm. While his rendition of how the whole thing went down seemed to change by the day one thing is constant: the
McDonalds
bag that he either slipped on or was trying to avoid. Either way, is there any doubt he doesn't get suspended again before the end of this year?
You can see video footage here of him explaining what happened
.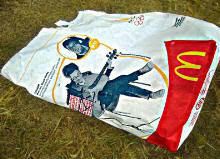 3 - Gus
Frerotte
, Quarterback. Gus was the starting quarterback for the Washington Redskins in the late 90's. After running for a touchdown he proceeded to the back of the end zone all the way to the wall that separates the stands with the field. He then decided to
Jackie
Chan
head-butt the wall, you know, like anyone would do after something good happens. Either he was way too jacked up and hit his head extra hard against the wall or that wall wasn't as soft as it looked, because following the head-butt Gus was forced to sit the rest of the game with neck pain.
Damn, on second thought, he looks like someone who would do this...
2 - Ken
Griffey
Jr, Outfielder. As an Oregon native I grew up watching
Griffey
as Seattle was the baseball team that seemed close enough to have an interest in. Ken was great in Seattle but could never win the big games, sadly. Yes, Ken has missed tons of games in his career for tons of different injuries. However, none are as funny (and not funny at the same time) as this. There really isn't any intro into this one, so, here it comes. Ken once pinched a testicle with his cup and was forced to miss a game. You can't make this stuff up.
Ken, just one question; how many times a day do you wish
THAT
never happened?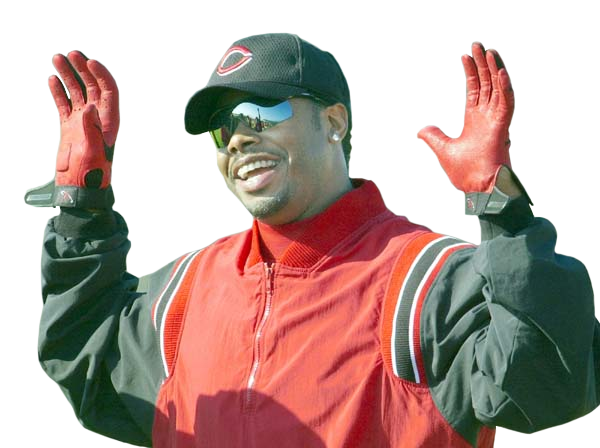 That would be my answer, too...
1 - Jay Williams, Point Guard. This was a sad day for me as I was a Williams fan during his days at Duke. Not even a full year after Jay was selected 2
nd
in the NBA draft behind
Yao
Ming, Jay's career was over. He crashed his motorcycle into a pole in the suburbs of Chicago, Illinois which jacked up much of his body including his pelvis,
ACL
, ego, and of course that main nerve he severed in his leg. He tried to resume his career after the injury but never made it with an NBA team. The sky was the limit coming out of Duke and his entire world crashed down on him. Because of the severity, this takes the cake. In an attempt to be like Jay, football stars Ben
Roethlisberger
and Kellen Winslow have also tried the end their careers also by riding motorcycles. Ben's unsuccessful attempt even went as far as to ride without a
helmet
. Note to Greg
Oden
- do not buy a motorcycle.